Good Luck Grade 12s!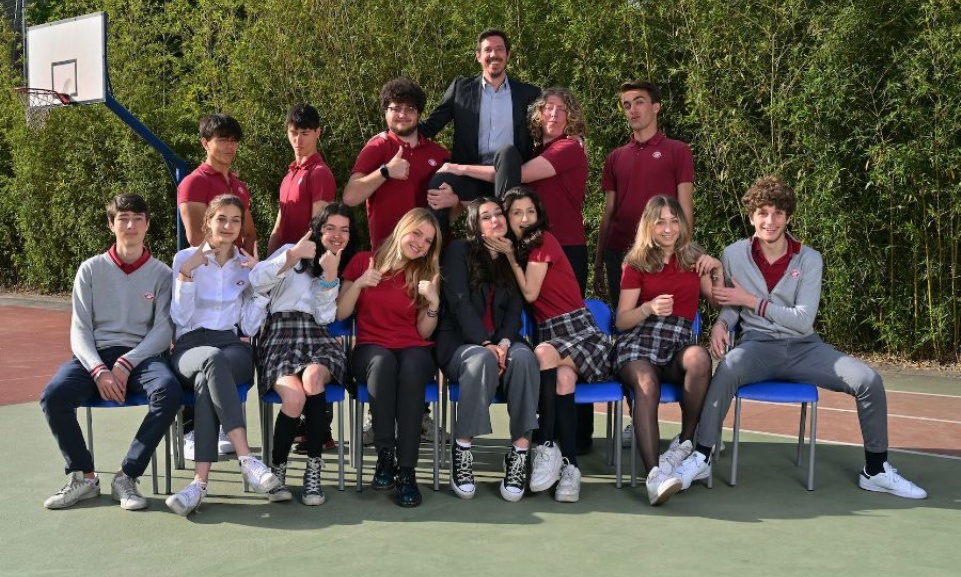 On Wednesday, the Grade 12 class received their much awaited Grad Hoodie! The hoodies will keep them cozy during their study leave next week in preparation for their IB exams which begin at the end of April.
Dear Grade 12 Students,

The end of High School represents a huge milestone in your lives and I hope the stress and anxiety, which is normal before such an important challenge, left some room to enjoy these last days of school with your classmates and teachers.
It has been an immense pleasure to meet and accompany all of you in your personal and academic growth.
I remember when I welcomed all of you to our Upper School as young teenagers, excited to start a new chapter of your lives, and now I am wishing you, young adults, good luck on your final exams.

Continue to enjoy the beautiful journey of learning Grade 12s!

Ms Cipullo
Head of Upper School