Arts Festival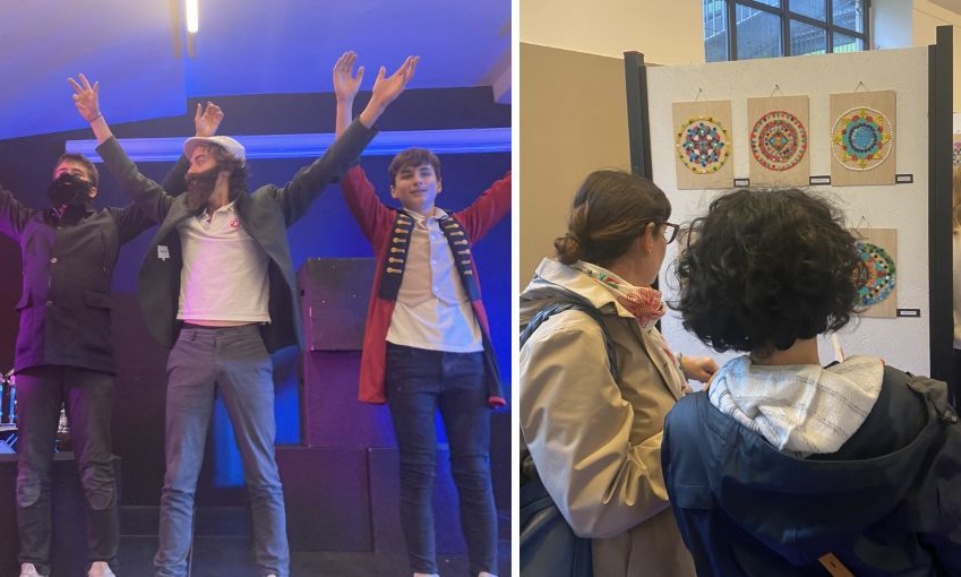 Yesterday afternoon, we held our first Arts Festival, a school-wide celebration of the arts featuring performances in theatre and music, as well as a visual art exhibition by our middle and high school students.
Our drama, music and visual arts teachers were eager to be able to share their student's talents with the CSM community.
It was a beautiful opportunity for students to experiment with their creativity, even involving the audience of parents and friends in an improv workshop. By incorporating a hands-on experience, the opportunity to view existing works and a chance to see artists in action, the festival entertained, educated and excited all those who participated.
We look forward to the Arts Festival becoming an annual event and continue to discover and share our student's talents with the CSM community.