Swimming and Skating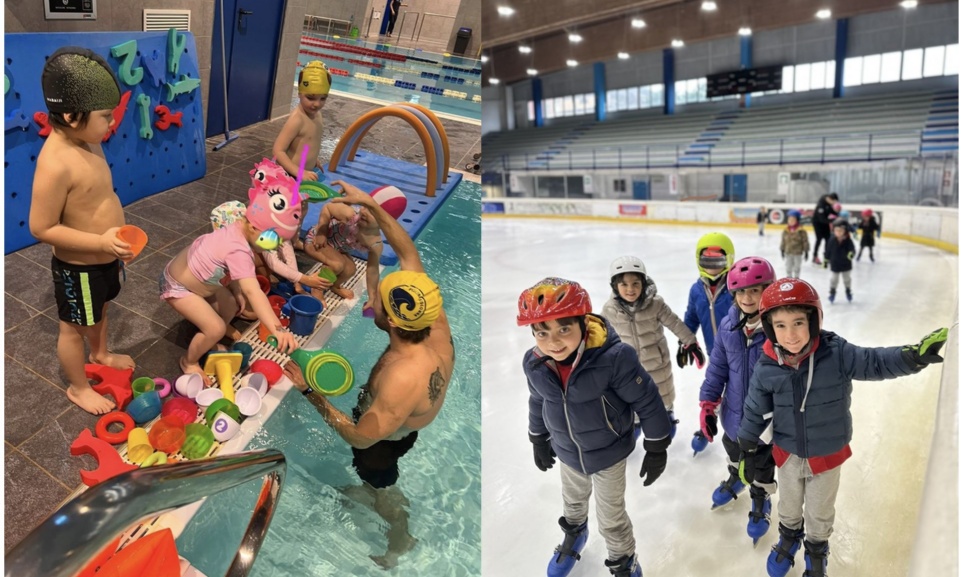 Our Early Learning students (Nursery and PreK) have really been enjoying their swimming classes at Piscina Colonna.
These lessons give the children a head start on learning how to swim, gain foundational water skills and become comfortable in water. We are happy to report that, with the encouragement of their friends, the tots that were a little apprehensive at the beginning of the year are now eager to jump in the water.
Our Primary students instead have been carving it up on the Ice at the Diavoli Sesto ice rink. We couldn't call ourselves the Canadian School without this national winter pastime as part of the Primary (Kindergarden to Grade 5) Physical Education curriculum. For many of our students, these lessons are the first time they ever put on skates. It is amazing to see how quickly they progress.
These sports give our students a chance to have fun, create life-long memories, and share the experience with their classmates.