Surgeons in Action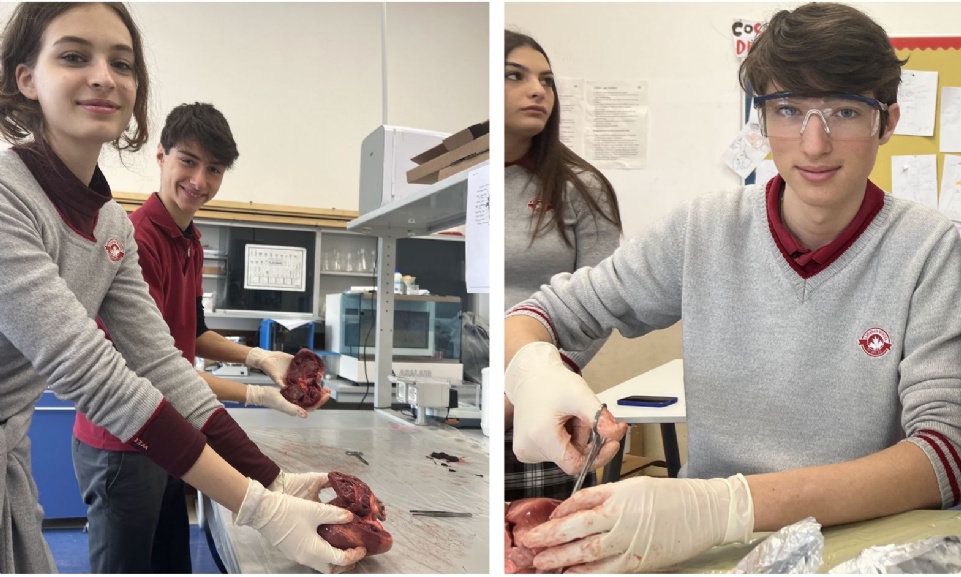 After studying heart anatomy this term, the Grade 12 Biology students wrapped up their learning with a unique final assignment: dissecting a real pig's heart.
This much anticipated practical lab acts not only as a memorable hands-on learning experience, but also as a type of 'rite of passage' for our soon-to-be graduates as it occurs just prior to the intense period of exams.
The pig heart is used because it is very similar to the human heart in structure and size. The students observed the major chambers, valves, and vessels of the heart and were able to describe the circulation of blood through the heart to the lungs and back and out to the rest of the body.
After carefully dissecting the heart to observe the internal structures the students were able to practice two suturing methods to close it back up. It was a tedious process that involved patience and delicate hand movements. Continuous and interrupted suturing techniques were used to close the dissected heart.
We may have some future surgeons in this graduating class!