Checking In With Our Graduates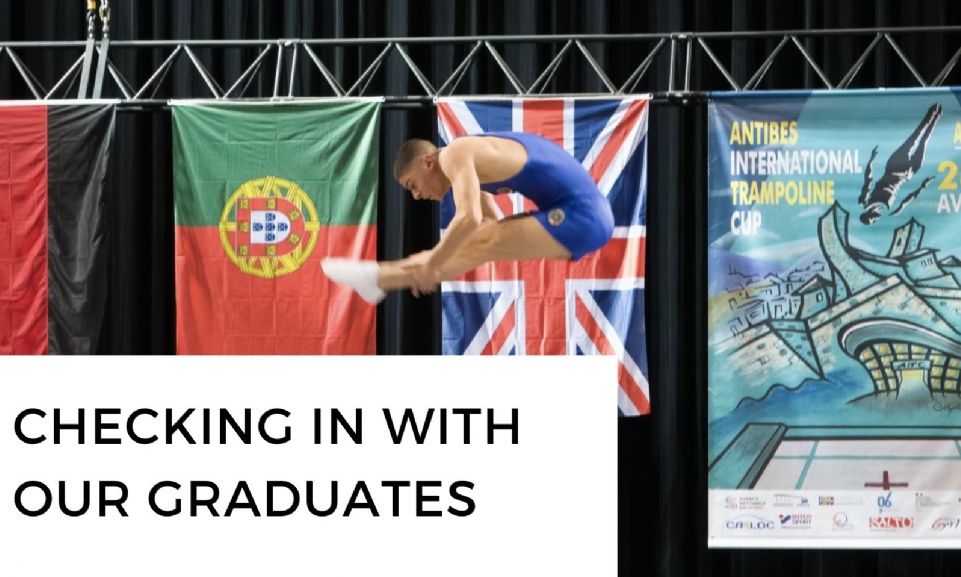 It's always so nice to hear from our graduates! Below you can read about what they have been up to since graduating from CSM.
SAMUELE
Samuele was our Student Athlete of the Year in 2021, and part of our first ever graduating class. As part of the Italian National Trampoline team, he set a precedent for all of our future student athletes, proving that it is possible to balance a heavy training schedule with consistent academic achievement. He continues to be an exemplar student, studying Finance and Economics at Università Cattolica here in Milan, while training and competing in international competitions in order to qualify for the 2024 Olympics.
Last week he placed in the top 16 when he competed in the Antibes Trampoline World Cup, organized by the French Federation. This competition was crucial in the preparation for upcoming World Cups that will count towards his world ranking and eventual qualification for the Olympics. The next Qualifying World Cups will be in Coimbra, Portugal, Palm Beach, Florida, and Warna, Bulgaria.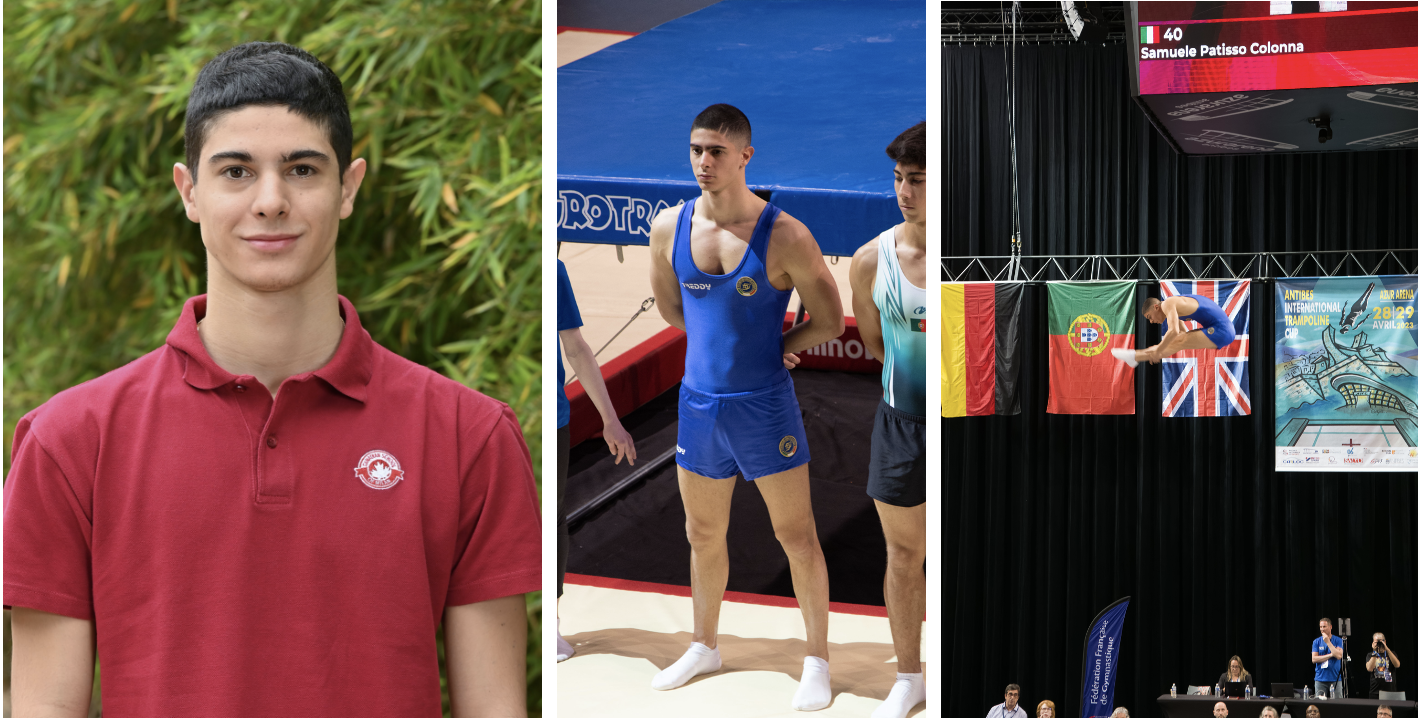 Lets all cheer Samuele on! He is very close to reaching his dream to compete in the next Olympic Games in Paris 2024.
---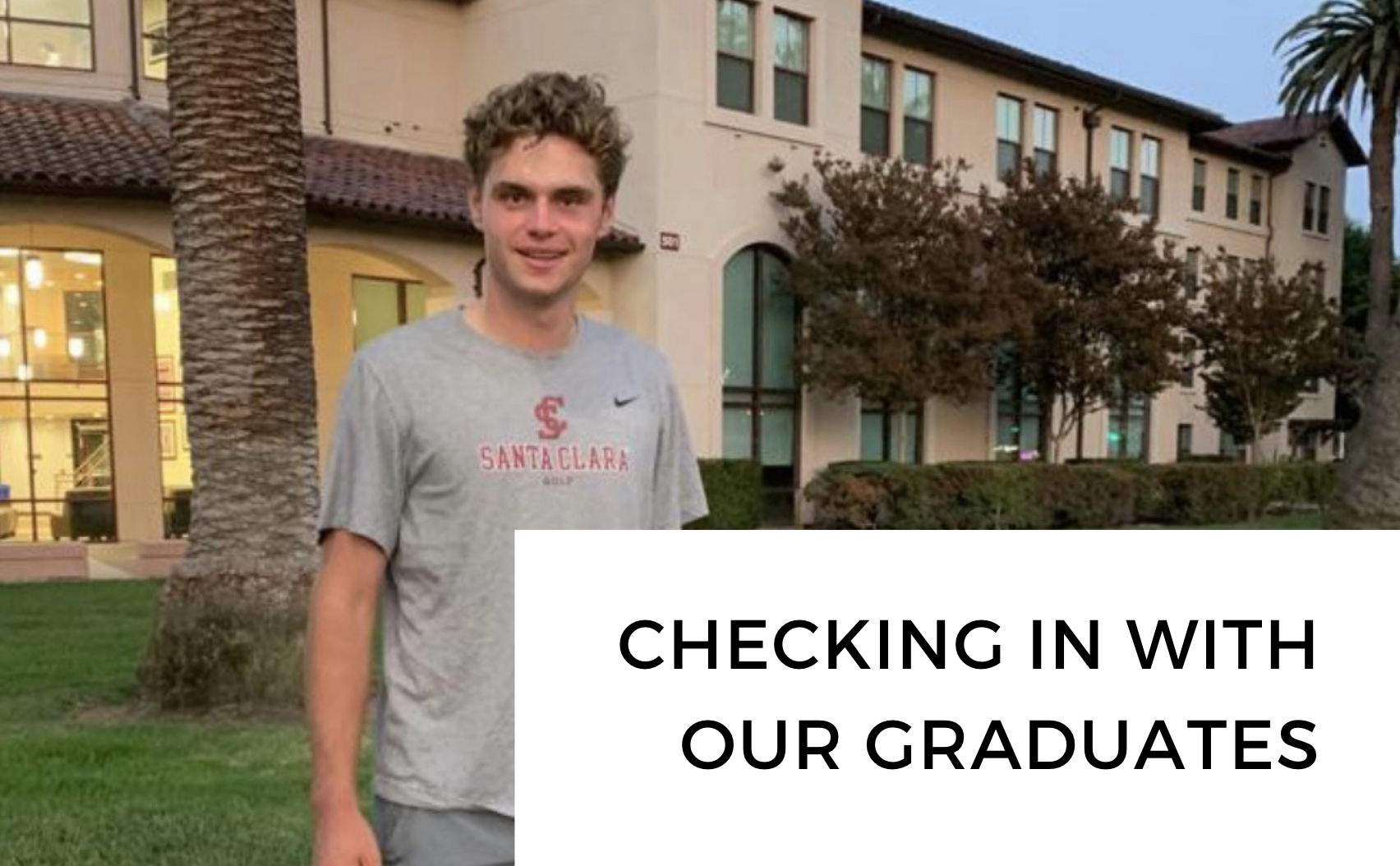 EUGENIO
Eugenio graduated in June 2022 with a golf scholarship to Santa Clara University in California. So far he is having a great time, although he does miss CSM. He is majoring in communications and as found a balance between his studies and golf, starting out with a top 10 individual and 3rd team in his first collegiate event!
"The environment is definitely the best part of university. I love how everyone is cheering for us to succeed, as CSM did for me in the 4 years I spent there. Certainly the time management skills that I learned during my DP years have really helped me in university since my schedule is super busy, and I'm always required to complete tasks in advance in order to keep up."

---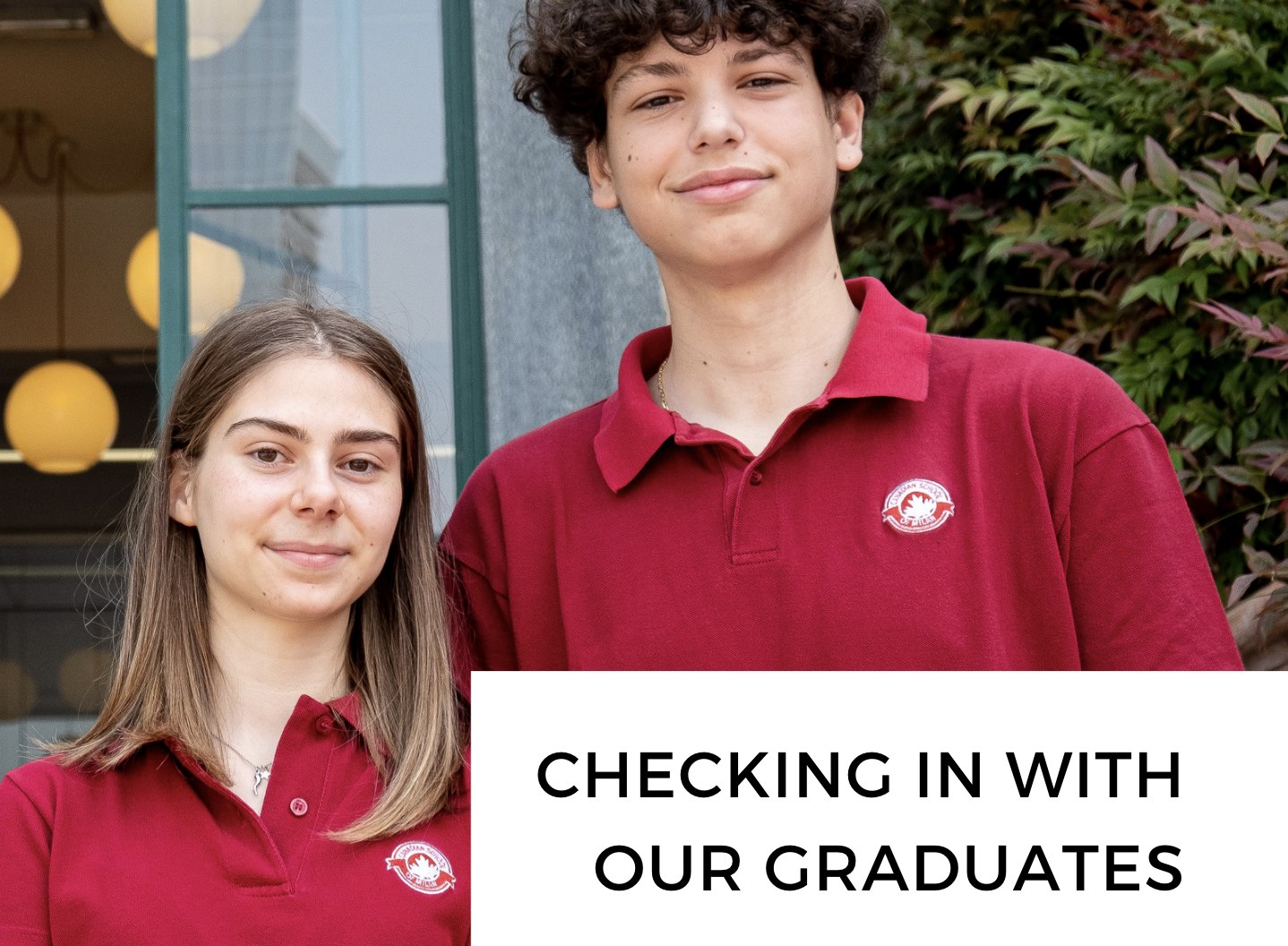 MARTINA
Martina was our Student of the Year in 2022. She is remembered for her kind spirit and her beautiful artwork, some of which is still hanging on our walls. She is currently attending Leiden University in the Netherlands for Liberal Arts and Science: Global Challenges with a major in BA World Politics. Martina has joined a wide range of groups such Modern Dance and is part of the Fundraising Board for the Unicef Student Team of The Hague.
She said that "The IB programme definitely introduced me to the academic and organizational challenge of university. The demanding deadlines we had at CSM prepared me for the even more demanding workload of these first months. From a social perspective, having such a tight community at CSM has helped me to establish closer connections at university: I felt more confident in creating bonds and expanding my friendship groups. "
GIACOMO
Giacomo was the President of the Student Council and was very involved in our school community. He has begun his Finance Degree at Università Cattolica in Milan and is enjoying the independence that he now has as a University student.
"The teachers at CSM were great and encouraged me to develop close bonds with the other students, which personally helped me to learn".