General Info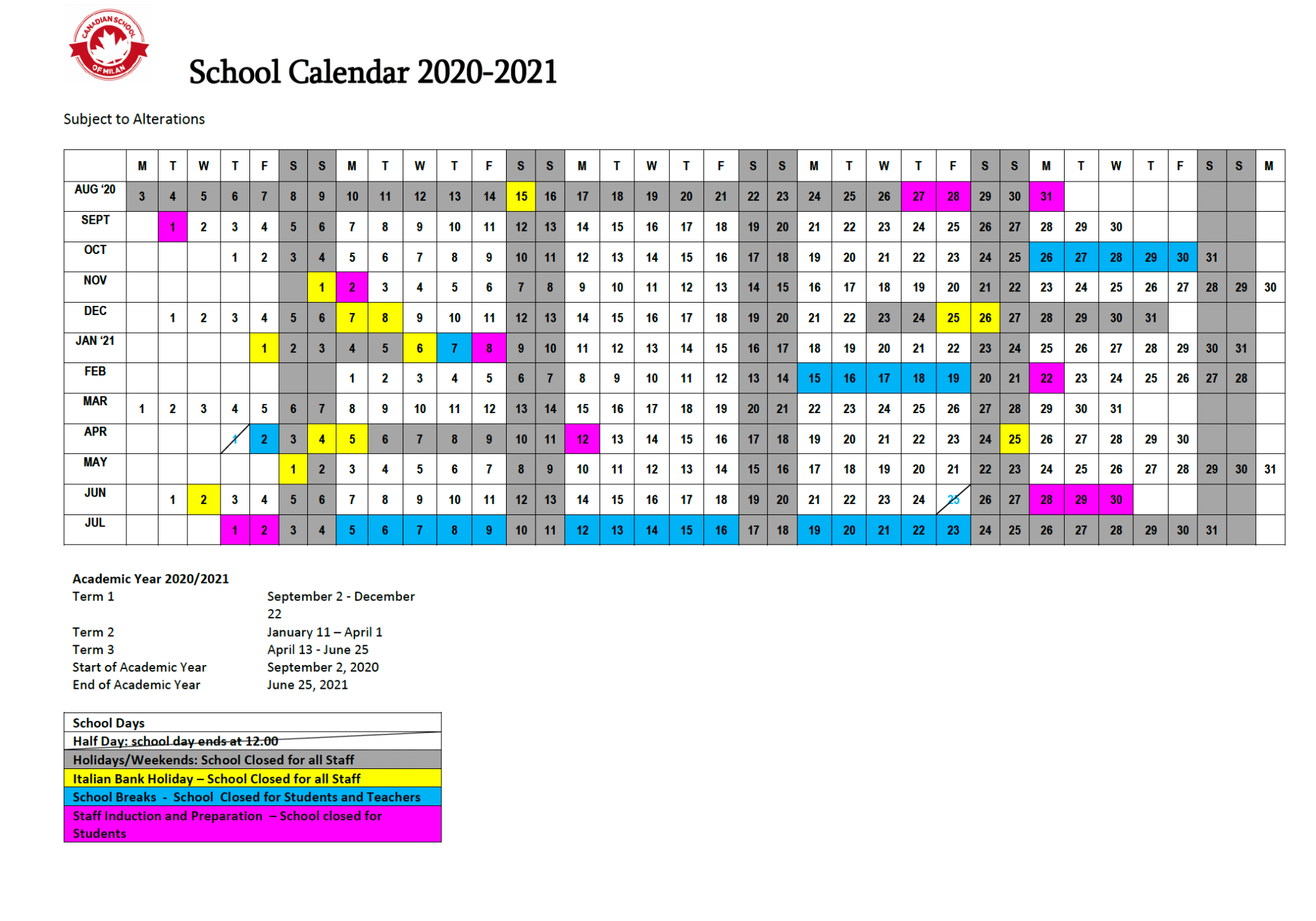 School Re-Opening Dates
Please note that CSM plans on opening at the beginning of September as follow:

September 2 - Grade 6 to Grade 10 (8.45 - 15.30)
September 3 - Nursery to Grade 5 (8.45 - 15.45)*
September 4 - Grade 11 and 12 (8:45 - 15:30)

These dates are subject to change based on the official government guidelines that we are waiting to receive.
The school will send a detailed update before the end of August regarding reopening.
*For families of Nursery students, please refer to the email you have received regarding the induction schedule for the first days of school.